---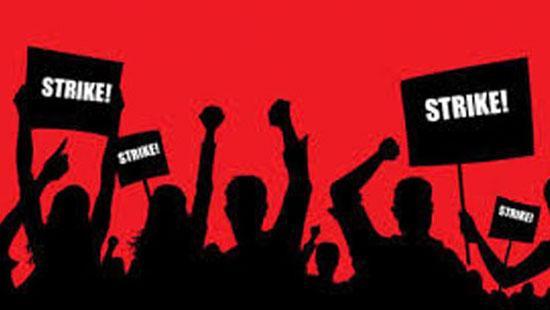 After having unsuccessful discussions with the Prime minister and Public Administration Minister Ranjith Madduma Bandara this evening the Government Service Executive Officers had decided to launch their 24-hour countrywide token strike from tomorrow morning.
Speaking to the Daily Mirror Secretary of the All Island Service Executive Officers' Joint Committee H. A. L. Udayasiri said they had been called to have a discussion with the PM Ranil Wickremesinghe this evening for a discussion.
"During the discussion the PM did not give any solutions for the issues that had raised in the state sector. PM always said that this was not right time to discuss with the issues and the country is having a massive dept," he said.
"We had explained the issues to the PM and said those issues were not created by them but from the government. So the solutions should also come from the government," Mr. Udayasiri said.
Therefore, the discussion was ended with no solution and the Joint Committee had decided to launch their 24-hour token strike from 8.00a.m tomorrow and if the government does not respond to our demands, the strike would intensify into a massive trade union action, he said.
Approximately 15,000 Government Service Executive Officers would joint with the countrywide token strike tomorrow as a mark of protest against two laws that has resulted in an increase in the salary scales of lawyers by 300 per cent.
The enactment of Acts 6/2006 and 3/2016 had resulted in an imbalance in the salary scales of State sector executive officers.
"The government says there is no need to increase the salary scales of other State sector employees except the one concerning lawyers. The government removes our facilities such as vehicle permits and pension entitlements and then they take this decision," he said.
"We request the government to abolish these laws which increase lawyers' salaries only, revert to the pensions scheme which was available in 2016 and to allocate facilities for us to obtain vehicle permits. We have made representations to the government in this regard but there has been no response so far. The increase in the salary scales of lawyers should be reversed or that circular should apply to other State sector employees as well," he said, adding the government is planning to dilute the importance of the State sector by this action.
Mr. Udayasiri added that 17 associations would be joining the token strike and that the Government Medical Officers' Association (GMOA) too had promised to show its support. (Chaturanga Samarawickrama)