---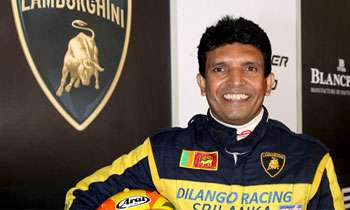 A special police team has commenced investigations into an alleged plot to kill legendary racing driver Dilantha Malagamuwa.
The police have initiated the probe following a complaint made by Mr. Malagamuwa with the Police Headquarters recently.
According to sources, Mr. Malagamuwa had lodged the complaint based on information received from the police during an interrogation with an arrested underworld figure.
However, the contract had been given to a prisoner by a former provincial politician in connection with a dispute over a tea land.
Mr. Malagamuwa had also informed this to Law and Order Minister Ranjith Madduma Bandara as it poses a threat to his life. (Sujith Hewajulige)