---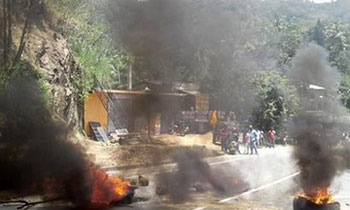 The body of a 27-year-old man was found inside a shop at Kengalle in Digana, the Police said today.
They said the Magisterial Inquiry into the death was being conducted.
Meanwhile, 24 people, who were arrested for unruly behaviour in Digana and Teldeniya, had been remanded till March 19 by the Teldeniya Magistrate's Court today.
The Teldeniya Police arrested the suspects on charges of igniting violence in the area following the death of a 41-year-old man. He died due to an attack by a group of people in Teldeniya.
A team of CID has been sent to Digana today to conduct further investigation. (Piyumi Fonseka reporting from Kandy)