---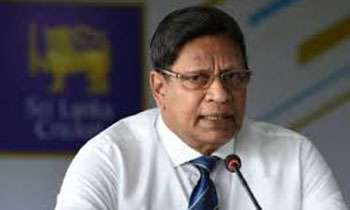 Former Sri Lanka Cricket (SLC) Vice-President Mohan de Silva yesterday refuted allegations that the previous elected cricket administration had indulged in corruption, although admitting it was partly to blame for the decline in cricketing standards on the field.
De Silva, who is contesting to become SLC's next President, said that he and his group had met Sports Minister Harin Fernando on two occasions, where they had also urged the Minister to conduct an inquiry into the previous administration, which was led by Thilanga Sumathipala, saying it would clear their names of any allegations of corruption.
"We welcome the Minister's decision to conduct a four-year forensic audit. We urged the Minister to conduct an inquiry as we are confident we don't have any skeletons in our closet. I am sure we can clear our names," de Silva said during a media conference in Colombo yesterday.
De Silva said that he had also requested the Minister not to make baseless statements – particularly the International Cricket Council (ICC) labelling SLC as the most corrupt cricket board in the world – without substantial proof.
"(Statements like that) reflect badly on the country and SLC," de Silva said.
He also doubled down on his earlier comments on fellow former Vice-Presidents Jayantha Dharmadasa and K. Mathivanan, reiterating that if there was any corruption in the previous administration, they would also be party to it.
"Whatever irregularities and alleged misdeeds carried out by us, they should also take the responsibility. Dharmadasa was a Vice-President and so was Mathivanan along with being the Chairman of the Tender Committee," de Silva explained.
"Mathivanan was there till the end, and he didn't object to the decisions we made. All decisions taken were on majority," de Silva added.
De Silva also brought out a copy of a report by a three-member Review Committee led by S. Liyanagama from 2005 to look into an irregularity in the extension of television rights by Dharmadasa, when he was President.
"When I was SLC President I negotiated a US$ 52 million deal for three years. However, when Dharmadasa came into power as an Interim Committee Chairman, he extended that deal and it caused grave financial loss for SLC," de Silva claimed.
The report however, does not state the specific amount that was lost as a result of this extension.
While admitting that the previous administration was partly to blame for the decline of on-field performances, Silva added the lack of leadership in the team and match-fixing allegations had also significantly contributed, particularly those levelled against former National Captain Angelo Mathews.
"(A former player) destroyed Angelo Mathews by bringing in match-fixing allegations against him. Mathews was on the verge of going out of cricket, and that is one reason for the downfall of our team. Unfortunately we don't have a leader, like we had in Kumar Sangakkara and Mahela Jayawardene, who young players could draw inspiration from. Also when there is dissension among the team (it is hard to perform)," de Silva said.
"Of course there were certain selections, chopping of players, which came as a result of injuries. We certainly take the blame for the downfall of the game, but we are not the only ones at blame," he said.
De Silva also pointed out that the postponement of the Lanka Premier League (LPL) last year, due to the delay in the SLC election had also contributed to this.
"We arranged the Lanka Premier League (T20) Tournament which could have given immense confidence and expose and opportunity for our players. We had even enlisted 45 international players, and the slots were blocked by the ICC," de Silva added.
In his bid to ensure there is no corruption or corrupt official at SLC, De Silva said, if elected SLC President, he would go as far as taking action against one of own running mates, Ravin Wickramaratne, if he was found guilty in a long-standing match-fixing investigation.
Wickramaratne's name was heavily linked to an incident of match-fixing in a domestic match in 2017, but no action was taken against him with conflicting reports regarding his involvement.
An initial SLC inquiry did not name Wickramaratne, but an independent report by President's Counsel Palitha Kumarasinghe found that SLC had not taken sufficient action against the former Assistant Secretary and called for another internal inquiry, which was carried out by retired Supreme Court Judge Rohini Marasinghe.
"We have not yet seen that report. Because of his close association with Sumathipala, he's being targeted unreasonably. But if anyone is found guilty, including myself, we are willing to step down," de Silva said. (Shehan Daniel)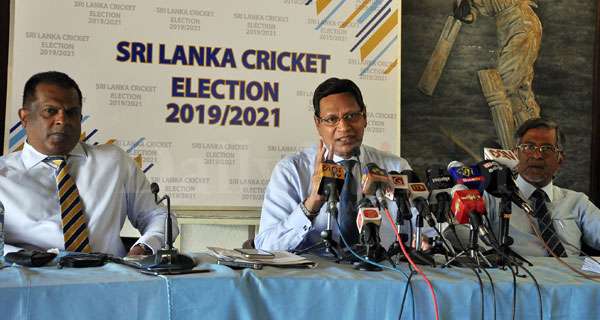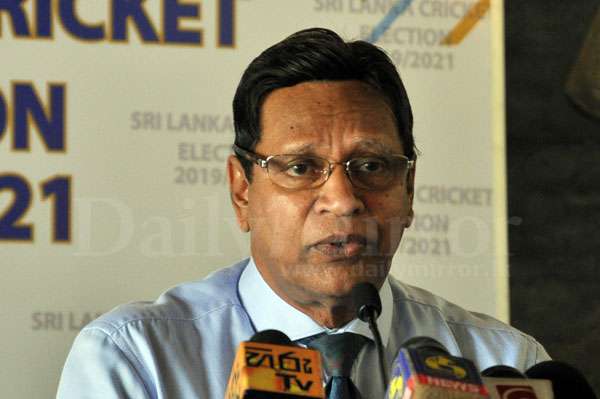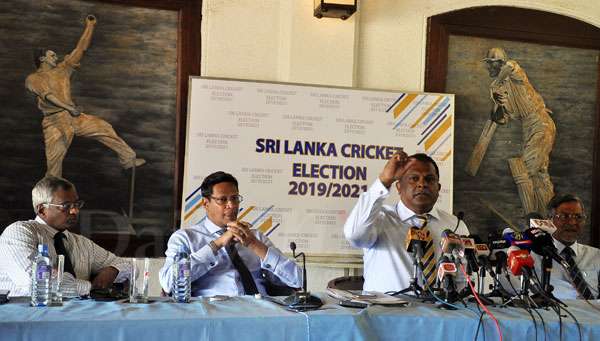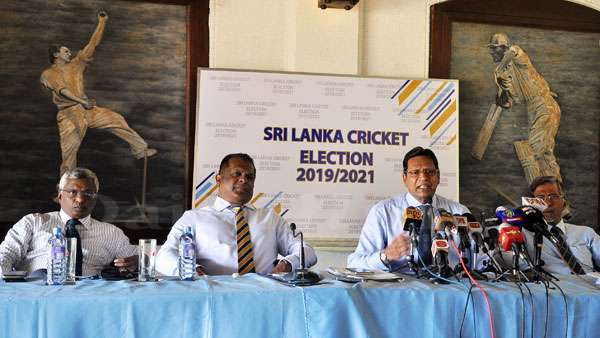 Pix by Nisal Baduge