---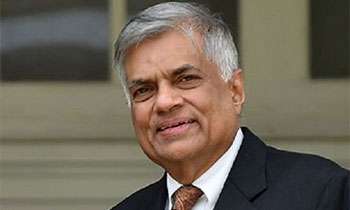 One should go into the field to develop the nation without depending on propaganda, Prime Minister Ranil Wickremesinghe said.
The Prime Minister expressed this sentiment at a ceremony organised to distribute lands in Nikaweratiya.
"One cannot achieve development by erecting cut-outs and media campaigns. It can only be achieved by visiting the electorates," he said.
He said the government had been able to bring about economic stability despite various difficulties.
"We will settle more debts this year. Accordingly, a total sum of $ 5600 million will be settled in 2019," he said.
The Prime Minister said the government's development work will progress on three different lines. These, he said, will be peace and reconciliation, economic development through competitiveness and social development.
He also said the North Western province will soon see more development with the opening of the economic zone in Bingiriya, Central Highway and through tourism development.(Yohan Perera)