---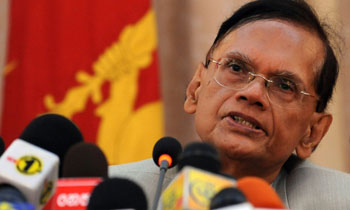 The Sri Lanka Podujana Peramuna (SLPP) said today that it join other political parties to ensure that the people would be given the right to exercise their franchise, which had been illegally withheld.
The SLPP chairman G.L. Peiris said it had become a burden on all political parties to find a way out of the mess created by Minister Faizer Mustapha and ensure that the people's franchise was restored.
He said it was ridiculous to postpone the local government elections on flimsy excuses for more than two and half years.
"It is a gross breach of the government's duty if it allows Mustapha to continue dealing with this matter," Mr. Peiris said.
He said the gazette notification on delimitation issued on February 17, 2017 was challenged in court.
"It contained a series of amendments to the gazette issued on August 21, 2015 by President Maithripala Sirisena," Mr. Peiris said and added that though problems were said to be with the multi-member constituencies. (Kelum Bandara)