---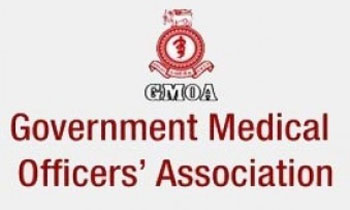 The Government Medical Officers' Association (GMOA) today said that an issue has arisen when obtaining the accurate number of Dengue patients, since the responsible authorities were not able to notify it on a daily basis.
GMOA Additional Secretary Dr. Naveen De Soyza said that the authorities were unable to notify the number of Dengue patients admitted in their hospitals due to the busy routine as a result of the Dengue outbreak.
"When a doctor diagnoses a patient with dengue, it is necessary to update this in the hospital records. The doctors and other relevant authorities would only be able to find remedies to the condition through these details," he said.
He said however, there were many contradictions with regard to the number of Dengue patients, and added that about 100,000 Dengue patients were reported around the country.
He said the condition was specially prevalent in private hospitals.
Dr. De Soyza said they had earlier referred a letter containing several proposals for Dengue eradication to President Maithripala Sirisena.
"As a trade union, the GMOA has appointed an Action Committee to control this epidemic, which has made several proposals on a scientific basis to the issue. According to these proposals, the prevailing conditions should be analysed in district and divisional levels," he said. (Kalathma Jayawardhane)