---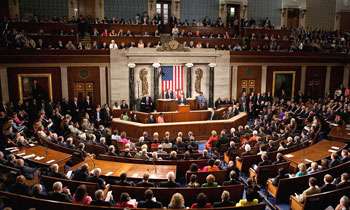 The Democrats have taken control of the US House of Representatives in the mid-term elections dealing a blow to President Donald Trump, BBC reported a short while ago.
Taking control of the lower chamber of Congress for the first time in eight years will enable the Democrats to thwart the President's agenda.
However, Mr. Trump's Republicans are set to strengthen their grip on the Senate.
Tuesday's vote was seen as a referendum on a polarising President, even though he is not up for re-election till 2020.
The election confirms a historical trend for the party that is not in the White House to make gains in the mid-terms.
House Democratic leader Nancy Pelosi - who is set to become Speaker, a position she held from 2007 to 2011 - said told cheering supporters in Washington: "Thanks to you, tomorrow will be a new day in America."
The BBC's US partner network CBS projected the Democrats will win the 23 seats they need to take over the lower chamber of Congress. Americans voted for all 435 seats in the House.
The Democrats could now launch investigations into Mr Trump's administration and business affairs, from tax returns to potential conflicts of interest.
They could also more effectively block his legislative plans, dooming his signature promise to build a wall along the border with Mexico.
Female candidates performed particularly well in an election cycle that had been billed as the Year of the Woman.
Two 29-year-old Democrats, Alexandria Ocasio-Cortez and Abby Finkenauer - are due to be the youngest women ever to win House seats.
Ilhan OImar and Rashida Tlaib are the first Muslim women and Sharice Davids and Debra Haaland the first Native American women to be elected to Congress. All are Democrats.