---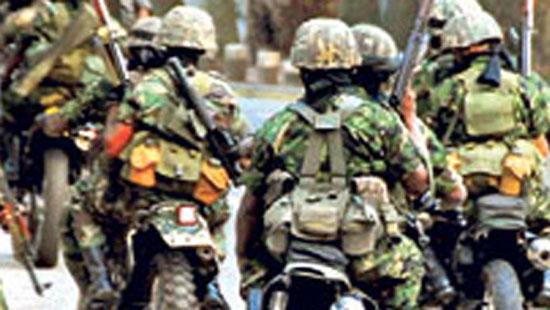 Nine suspects including an underworld figure known as 'Dematagoda Ruwan', the elder brother of the underworld figure Dematagoda Chaminda, were arrested by the STF with four firearms during a raid in Dematagoda this evening.
A Pakistani national, the sons of Dematagoda Chaminda and Dematagoda Ruwan as well as Dematagoda Nilu were also among the arrested.
Police Spokesman SP Ruwan Gunasekera said the STF searched the house of 42-year-old Ruwan Chamila Prasanna alias ' Dematagoda Ruwan'.
Dematagoda Chaminda is serving death sentence for the murder of former MP Bharatha Laksman Premachandra.
The Spokesman said three firearms including two 9mm pistols, an air rifle and three swords were among the seized weapons.
Three luxury motor vehicles, a 1000cc unregistered motorcycle, narcotics including heroin and cocaine (3g.) and more than Rs.2.9 million in cash were also seized during the raid.
SP Gunasekera said the suspects would be handed over to the Organized Crimes Division. (Darshana Sanjeewa)
Video by Janaka