---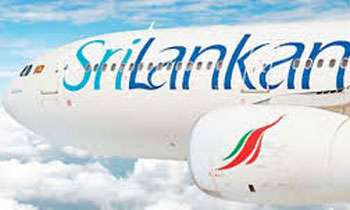 SriLankan airlines has incurred a loss of US$12.5 million or Rs.1.72 billion between 2006 and 2018 because of its failure to re-deliver 14 leased aircraft to the lessor before the deadline, the PCoI on irregularities at SriLankan, SriLankan catering and Mihin Lanka was told yesterday.
SriLankan's Technical Services Engineer Asitha Fernando, referring to his documents said the delay in re-delivering the aircraft was due to the lack of staff to carry out repairs, the failure to maintain documents and the breakdown in some of the components.
When Mr. Fernando was asked why the engineering division had not taken any precautions to prevent this kind of unnecessary delay in re-delivering the aircraft, the witness said he was not aware about any such precautions being taken by his division.
However, PCoI Chairman Justice Anil Goonaratne highlighted the fact that SriLankan officials had deliberately misplaced the lot of important documents so as to hide the evidence and directed the witnesses to submit all necessary documents related to the lease of the 14 aircraft without giving unnecessary explanations at the inquiry.
Meanwhile, SriLankan's Production Planning Assistant Manager Samantha Liyanage informed the PCoI that most of these aircraft were at the end of their life-cycle during the re-delivery period and SriLankan had carried out an inspection before returning the aircraft.
"The big players in the airline industry do not purchase planes that are over six years and they don't keep planes that are over 10 years in their fleet. This is one of the ways to avoid complications before returning the planes," he said.
Justice Anil Goonaratne said the higher management of the airline should have taken the necessary steps to minimize these delays because such incidents had continued to happen over the years.
"This is public money. The management should stop leasing aircraft which are nearing their life-cycle and should have a plan to ground them at the proper time, providing the engineers adequate time to carry out repairs. It seems that the airline has no proper plan about anything," he said. (Yoshitha Perera)