---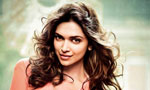 Bollywood actress Deepika Padukone was in Colombo yesterday on a brief visit to attend her best friend's wedding in Colombo, reports said.
"She will be in Sri Lanka for only a day before flying back to Los Angeles on Saturday. It's a hectic, less than 48-hours trip but no way was she going to miss out on this wedding," Mumbai Mirror said quoting a source close to the actress on Friday.
She will be in Sri Lanka for a day and will fly back to Canada to resume the shooting of xXx film, the source said. The actress, who had been missing home in the past days, made a quick stop over in her country before flying to Sri Lanka where her best friend will tie the knot, media reported on Friday.
After the release of Bajirao Mastani last December, the actress had taken off for a short vacation to Udaipur, India with her girl gang for the bachelorette party of her Sri Lankan school friend.