---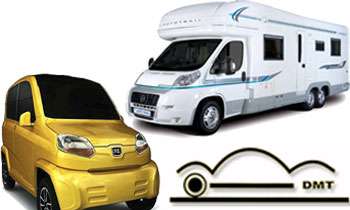 The Department of Motor Traffic has introduced two new classes of vehicles -- quadri-cycles and motor-homes for registration, an official said yesterday.
Following Amendment No.18 of the Motor Traffic Act 2017, the Department of Motor Traffic (DMT) had decided to add two new classes of vehicles, for the issuance of driving licenses.
DMT Commissioner General A.H.K. Jagath Chandrasiri told Daily Mirror that quadri-cycles and motor-homes would be added to the driving license card.
Accordingly, ten quadricycles and two motor-homes were registered this year.
A total number of 131,334 vehicles have been registered at the DMT by last Friday.
He said 131,334 vehicles had been registered as transferred, including 20,335 cars and 94,402 motorcycles.
"Some 7,376,268 vehicles now entered the registered vehicle population, which had been registered at the Motor Traffic Department (DMT) by Friday," Mr. Chandrasiri said.
During the past week some10,945 vehicles had been registered with 2,045 cars and 7,452 motorcycles, he said.
"Some 7,247,122 vehicles have been registered in 2017 including 756,856 cars and 4,044,010 motorcycles," he said. (Chaturanga Samarawickrama)