---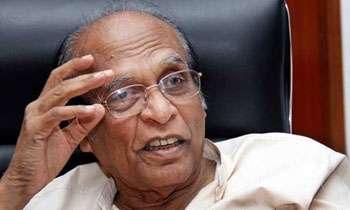 Former Minister D.E.W. Gunasekara yesterday challenged the UNP to seek the opinion of the Supreme Court if they maintain that the President had violated the Constitution by sacking Ranil Wickremesinghe from the Prime Ministerial post and proroguing Parliament.
He told the media at the party office that President Maithripala Sirisena has acted according to the provisions of the Constitution and not violated a even a letter of the Constitution.
"Who protested when former Prime Minister D.M. Jayaratne was sacked in January 2015 and appointed Mr. Wickremesinghe as Prime Minister when President Sirisena won the Presidential Poll?" he asked and added Mr. Mahinda Rajapaksa was appointed as the Prime Minister after removing Mr. Wickremesinghe on October 26 by President Sirisena on the same constitutional provisions.
"The Constitution clearly says that the President is the head of State, head of the cabinet, head of the government and the commander of the Armed forces. Therefore he is the absolute leader of all state affairs and the country and his action cannot be challenged at any court of law. They know it and attempt to resolve the issue in a different forum," Mr. Gunasekara said. (Sandun A Jayasekera)