---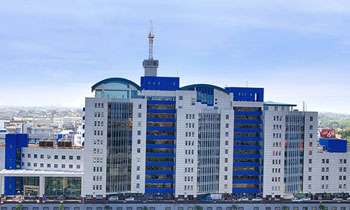 The Customs' work-to-rule reached its seventh day today as attempts to meet Prime Minister Ranil Wickremesinghe failed last evening.
Union leaders, however, remained hopeful of a solution after today's Cabinet meeting. If not, they would seek President Maithripala Sirisena's intervention as a last resort.
The indefinite work-to-rule launched over the replacement of Customs Director General Ms. P S M Charles with a retired Navy officer currently has the backing of 12 TUs of leading state departments, institutions and corporations.
The Inland Revenue Department, Excise Department, and TUs of the Bank of Ceylon and Government Medical Officers' Association (GMOA) are also opposing Finance Minister Mangala Samaraweera's decision to replace Ms. Charles. The Unity of Excise TUs also threatened to launch their own work-to-rule campaign.
Attempts to meet PM Wickremesinghe were unsuccessful last evening, as union leaders waited till late last night for word from Temple Trees.
Union leader Sudath de Silva told Daily Mirror that they had tried to meet the PM through a high-level mediator, but they had not received a favourable response although they were asked to be ready by 6.00 pm yesterday.
Nevertheless, TU's are hopeful of a favourable outcome from the today's Cabinet meeting, and if not, they would meet President Sirisena as a last resort.
President Sirisena on Thursday expressed his displeasure over the Finance Minister's actions, but had indicated that he would not interfere, though promising to keep a close watch if the situation led to a domestic economic crisis.
TUs said the Finance Minister had no reason to replace the Customs chief except for claims of poor revenue generation targets and incompetent practices in narcotics detections.
The TUs said the Minister wanted to bungle two sensitive investigations, including 134 imported black pepper containers detained at the Colombo Port and a 12 metric ton container load of beedi leaves imported from India, caught while being attempted to be smuggled out of the harbour two weeks ago.
They charged that a close ministerial staff member had tried to influence Ms. Charles to replace the two investigation officers of the Customs Bonds Division that undertook these major probes.
Asked why no complaints were made concerning the constant pressure on Ms. Charles, the TUs said they had no faith that the police would act against a powerful minister.
Meanwhile, the Customs DG's office remains vacant as the recently appointed Additional Secretary to Finance Ministry H.G. Sumanasinghe, following the replacement of formerly appointed Rtd. Rear Admiral Shermal Fernando, has not reported to duty so far, whilst former DG Ms. Charles has gone on leave. (Kurulu Koojana Kariyakarawana)