---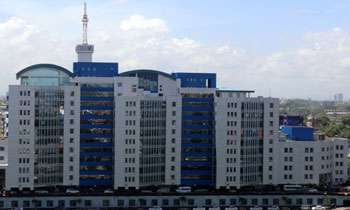 Even after an additional secretary was appointed as the Acting Director General of the Customs by the Finance Ministry today, the Customs Officers' Union had decided to continue with their work to rule campaign until a suitable Director-General is appointed from the administrative service, whose name is approved by the Cabinet of Ministers.
Finance Ministry Additional Secretary H. G. Sumanasinghe had been appointed as the Acting Director General of Sri Lanka Customs yesterday, a step which did not receive the backing of the union.
A spokesman for the union, speaking to the Daily Mirror, maintained that the only wrong done by the former Director General of Customs for her to be replaced was that she did not follow the orders issued by corrupt politicians. "We see no reason to have our present DG replaced," he said.
The officers attached to the Customs Department started a work to rule campaign last evening against the appointment of Rear Admiral Shemal Fernando, who is a retired Navy officer, as the Director General of Customs, as he does not have any experience of working in administration. (Chaturanga Samarawickrama)