---
Sri Lanka Customs yesterday handed over a large stock of illicit cigarettes worth Rs.133.6 million which was smuggled into the country last year, to be destroyed at the Ceylon Tobacco Company (CTC) crushers.
A large container load of counterfeit cigarettes allegedly smuggled into the country in the latter part of 2019, was destroyed publicly in the sophisticated crushers at the CTC head office in Kotahena, in the presence of top Customs and CTC officials.
The presence of Customs Director General Maj. Gen. (Rtd.) Vijitha Ravipriya and CTC Chief Executive Officer Nedal Salem at the destruction site conveyed the message to the public that the government would not in the least tolerate the entry of counterfeit cigarettes which would cause a loss of billions of rupees as tax revenue to the government, into the local market, .
Customs Deputy Director of the Central Investigation Directorate Uditha Jayasinghe told the media that the seized container, which was suspected to have come from a European country via Dubai contained 2,353,780 sticks of a foreign brand of cigarettes.
The contraband had been fraudulently declared as 'soft tobacco' for re-export purposes under the 'hub operation'. When the Customs searched the container on suspicion they recovered the illicit items.
CEO CTC Nedal Salem told the media that with large stocks of illicit cigarettes entering the country like this, the smugglers have evaded paying billions of rupees as tax revenue to the government.
"The CTC being Sri Lanka's highest tax payer had contributed Rs.120 billion as tax revenue to the government in 2019 and the same time, the latter had lost Rs.21 billion as revenue owing to smuggled cigarettes last year," he said.
The Customs inquiry was carried out by the Central Investigation Directorate on the instructions of its Director A.P.N.A. Abeyratne and the team. The crushed cigarettes would be sent to the incinerators in due course. (Kurulu Koojana Kariyakarawana)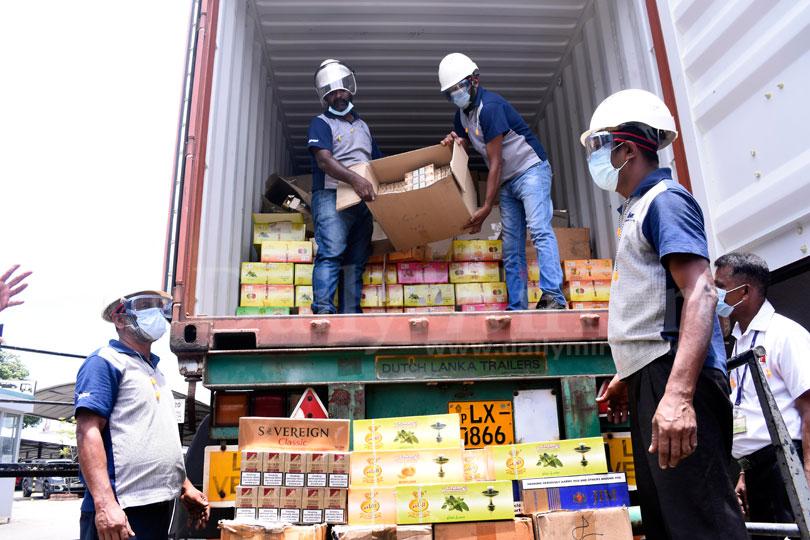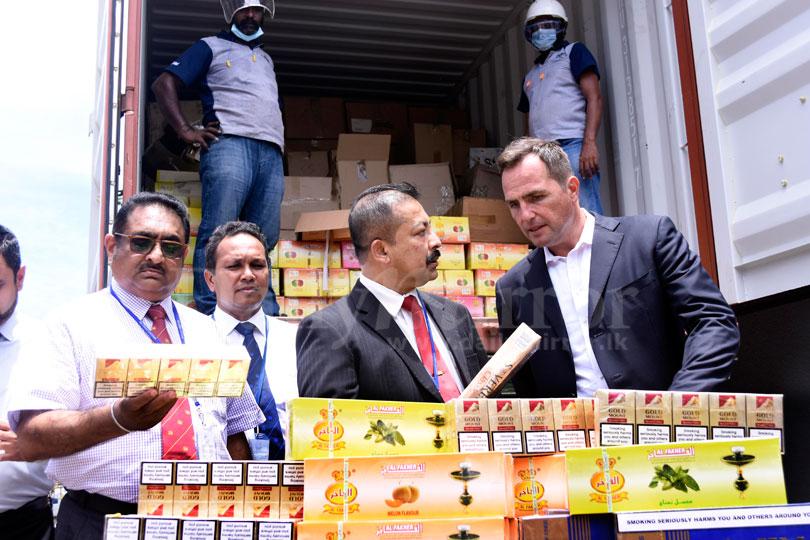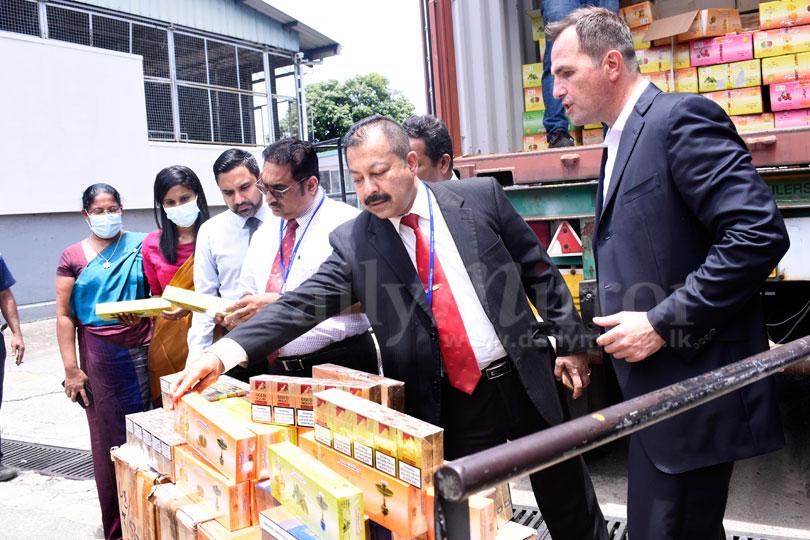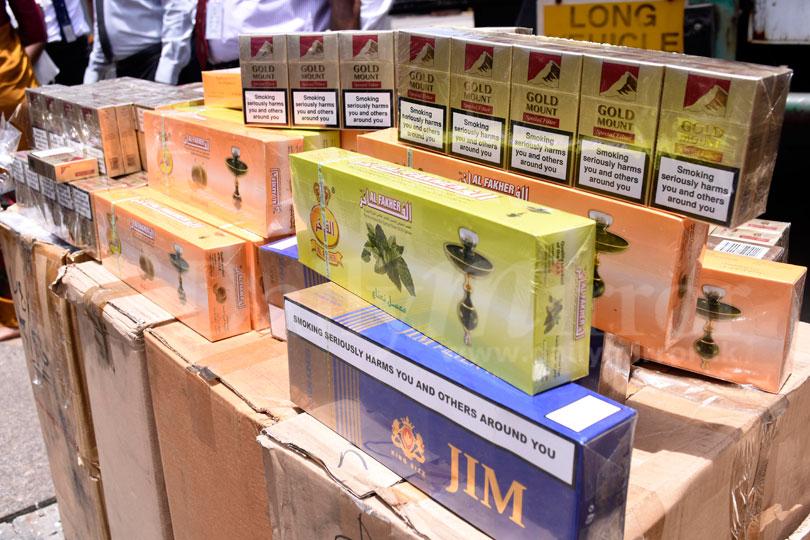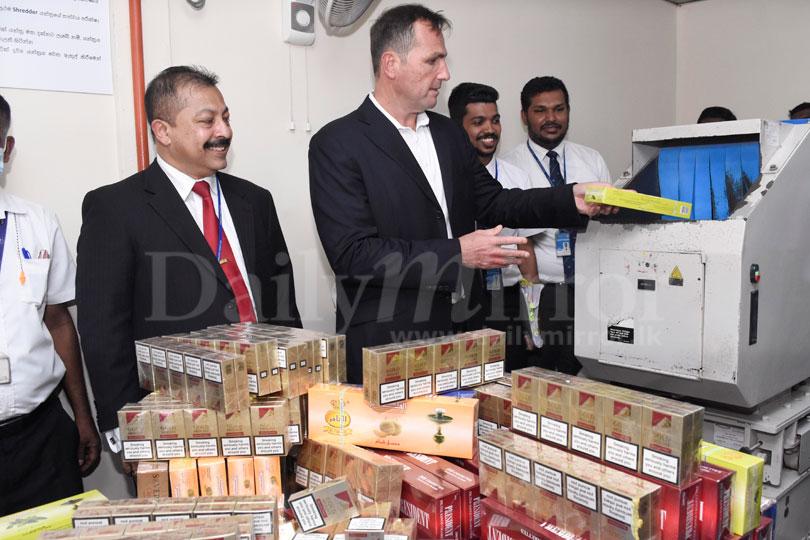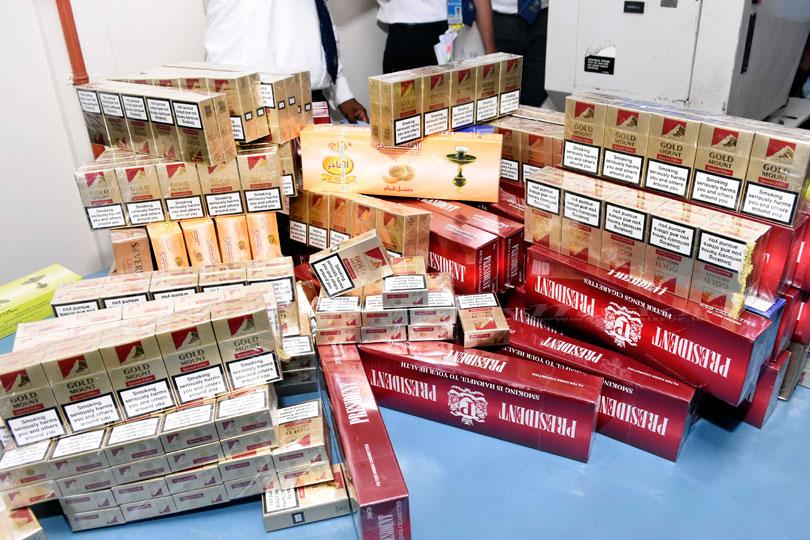 Pix by Nimalsiri Edirisinghe