---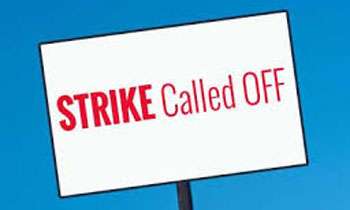 The Customs Trade Unions Alliance today called off their work-to-rule campaign after they were informed about the reinstating of P.S.M.Charles as the Customs Director General officially.
A spokesman for the Union said the Finance Ministry Media Secretary had informed them over the phone about the reinstatement of the DG.
The strike was lasted for seven days, he said.
" Director of Information Department Mohamed Ali Hassen had phoned up the union to inform the decision this evening," he said.
Therefore, we decided to call off the strike and started clearing the containers which had already stuck at our bays. That would help to reduce the traffic congestion along the roads as well today.
Following the cabinet meeting which was held yesterday, the Finance Minister Mangala Samaraweera had withdrawn the cabinet paper submitted to appoint retired navy officer Shamal Fernando as the Director General of Customs and to reinstate P.S.M.Charles who held the post previously.
However, the TUs said that they wanted the Minister to conduct a thorough investigation into 134 imported black pepper containers detained at the Colombo Port and a consignment of 12 metric ton of beedi leaves imported from India. It was revealed that there was an attempt to smuggle out these consignments from the port premises two weeks ago. (Chaturanga Samarawickrama)