---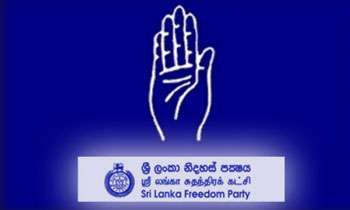 A crucial meeting of the Sri Lanka Freedom Party (SLFP) Central Committee (CC) is due to be held today at President's House at Mahagamasekara Mawatha in Colombo under the patronage of the President Maithripala Sirisena.
Party's General Secretary Minister Duminda Dissanayake said that the SLFP would take several decisive political decisions at this meeting.
Sports Minister Dayasiri Jayasekera said that a final decision with regards to the no faith motions against the 16 SLFP Ministers who voted in favour of the motion against the Prime Minister that were handed over to the Speaker would also be taken during this crucial meeting.
He said, "These no faith-motions have been handed over to belittle us. We cannot let this happen as we have backbones to stand up to such tactics."
He said that these no-faith motions had been the work of a group of junior UNPers who have little or no knowledge about politics. He said these novice parliamentarians do not know how the politics works in the country and warned that they would not allow their political futures to be buried along with the UNP. (Sujith Hewajulige)