---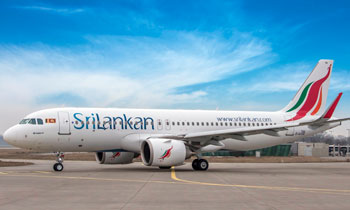 While expressing hope that national carrier SriLankan Airlines would not be liquidated, State Minister Lakshman Yapa Abeywardana said the Government had successfully negotiated a long-term credit package of US$ 150 million and a short-term loan facility of US$ 50 million with the Credit Suisse Bank on behalf of the airline.
The Minister added that the loan package of US$ 200 million (Rs. 32 billion) is expected to strengthen the Government's guarantee for the ongoing discussions with several investors to run the SriLankan as a Public-Private Partnership (PPP).
He said the Government did not intend to liquidate the national carrier under any circumstances but the colossal US$ 702 million (Rs. 108 billion) acts as an obstacle to the successful conclusion of the negotiations.
"The Government has obtained this loan package from the Swiss Bank and the Cabinet has decided to absorb the entire liability of the SriLankan Airlines running to US$ 702 million, which I hope would lead to a successful conclusion of negotiations with prospective investors," the Minister said. (Sandun A. Jayasekera)