---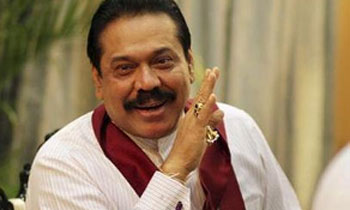 Saying that it was good to regain the GSP+ facility, former president Mahinda Rajapaksa said yesterday that the country had not been adversely affected by losing the facility.
"It is good to regain the GSP+ facility. It is good if they think the country will benefit from it. We did not suffer any loss even without it," he said.
Mr. Rajapaksa told the media, after he visited former minister Wimal Weerawansa in Welikada prison, that he had met the Chinese Ambassador yesterday and discussed the government's move to hand over land in Hambantota to a Chinese company.
"I met the Chinese Ambassador and had cordial discussion about the taking over of ancestral lands belonging to the people of Hambantota. He listened attentively and we hope it will be successful," he said.
"This protest is not against China; it is against the government taking over land occupied by the people. I requested the Chinese government to invest in Sri Lanka and send Chinese tourists here when I visited China," he said. (Ajith Siriwardana)
Video by Buddhi