---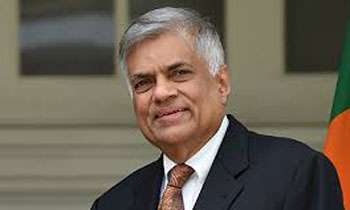 UNP Leader Ranil Wickremesinghe today informed UNP MPs, provincial councillors and organizers that a mass protest rally participated by members of several political parties and civil society organizations will be held in Colombo on Monday, December 17.
According to what the UNP leaders told those gathered at Temple Trees, the protesters will march from all over the country for the rally at Galle Face Green.
"Our lawyers have informed us that the Supreme Court decision on the petition filed against the dissolution may be delayed even till Friday. Therefore we decided to hold 'Jana Bala Meheyuma' protest next week after the judgement is given," Mr. Wickremesinghe said. "We will join this protest with the others who are concerned over the President and his cohorts attempting to administer this country by bypassing Parliament. It is the people who have the right to decide when the election should be held. We must be alert to the fact that the present political crisis has everything to do with the people's rights."
He said it was Parliament and the people who should decide who becomes the Prime Minister. "There have been times when the President is from one party while a rival party obtains a majority in Parliament. I got the opportunity of becoming the Prime Minister in such a situation in 2001," Mr. Wickremesinghe said.
UNP Deputy Leader Sajith Premadasa said the struggle against the constitutional coup is continuing because of the interest shown by party members at grassroots level. He stressed the need to launch the struggle at the village level as well. (Yohan Perera)