---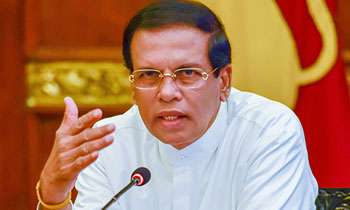 At the All Party Meeting held this evening, President Maithripala Sirisena has told the party representatives that the vote on No-Confidence Motion (NCM) should be held electronically or by calling names of MPs.
The President has said only then he could make a decision about the NCM.
At the meeting, the President has said a vote on voice cannot be considered appropriate when it comes to an important matter like changing a government.
In a statement, the President's Media Division said the meeting was concluded cordially. However, it was not attended by the JVP.