---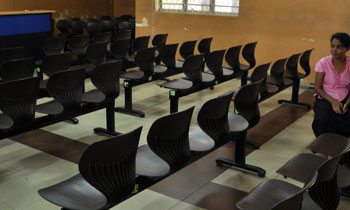 The Cabinet has approved a proposal to grant the President and Prime Minister the power to appoint a high level committee to provide uninterrupted essential services at times of trade union action, Minister Mahinda Samarasinghe said yesterday.
"No proposal was made to appoint any individual, especially Minister Sarath Fonseka to head such a committee. The President and the Prime Minister will decide on the members of the committee which will comprise ministers and officials from different sectors as it is not one person's responsibility," he told a news conference.
The minister said this decision was taken after considering the inconveniences caused to the people by disrupting essential services.
"A proposal was made to set up a mechanism to provide uninterrupted essential services. It will have powers to act without oppressing trade unions that don't cause any inconvenience to the people," he said. (Lahiru Pothmulla)