---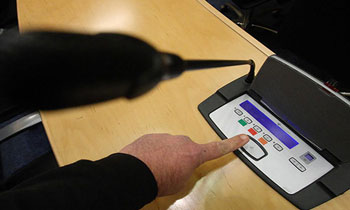 The party leaders have appointed a committee to look into last week's system error while voting using the electronic voting system, Deputy Secretary-General of Parliament Neil Iddawala told the Daily Mirror yesterday.
"We are awaiting a response from the company that provided the electronic voting system," he said.
Mr Iddawala said that once the committee, headed by the Deputy Speaker of Parliament Thilanga Sumathipala, made its recommendations, party leaders would decide on the next step.
However, Iddawala could not confirm such a malfunction would not recur.
During the Parliamentary session on March 23, the electronic voting system recorded a vote of Minister S. B. Dissanayake, who was not present and failed to register the vote of Finance Minister Mangala Samaraweera. (Tilini Rajapaksa)