---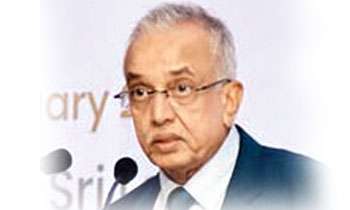 Consequent to President Maithripala Sirisena's discussion with Singapore Prime Minister Lee Hsien Loong on his intention to revise the Free Trade Agreement (FTA) between the two countries, the government will appoint a committee to identify the areas to be amended in it, a Minister said yesterday.
Development Strategies and International Trade Minister Malik Samarawickrama told Daily Mirror that he would submit a Cabinet paper next week seeking approval to appoint a committee to study the areas that should be revised.
Afterwards, he said the findings would be referred to the Joint Committee between the two countries to proceed with action.
The Minister said there were provisions in the FTA for the revision of its contents with mutual agreement. He said the revision could be done by April.
During his recent visit to Singapore, President Sirisena yesterday told the Singapore Premier that he wanted to revise the FTA.
The FTA was signed last year. (Kelum Bandara)