---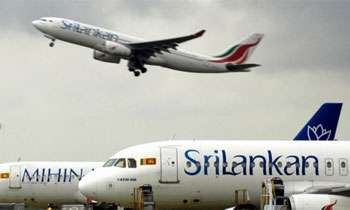 The Presidential Commission appointed to investigate financial irregularities which had taken place at SriLankan airlines, SriLankan Catering (Pvt.) Limited and Mihin Lanka Airlines, commenced recording of evidence today.
Commission's Secretary, Ariyadasa Corey said a company registrar and an official were summoned before the commission to record statements this morning.
He said at least 44 public complaints had been received by the commission over the financial irregularities.
In February this year, President Maithripala Sirisena appointed a five-member Presidential Commission to inquire into allegations which had taken place from January 1, 2006 to January 31, 2018.(Darshana Sanjeewa)