---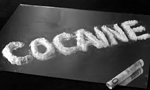 Thirty one kilograms of cocaine, valued at Rs.500 million, were seized by the Police Narcotics Bureau (PNB) officials from a warehouse in Pethiyagoda, Kelaniya this evening.
The cocaine was found inside a sugar container which had arrived from Brazil. The detection was made following information received.
Police spokesman SSP Priyantha Jayakody said the there was a developing trend of cocaine consumption in the country because of recent illegal cocaine imports.
Further investigations are being conducted by the PNB. According to Customs Dept. sources, the cocaine was detected when it was being prepared for transport to Kandy.
In July this year, the largest haul ever of cocaine, weighing 274 kilograms and valued at around Rs. 4.1 billion, was detected by the PNB. That haul was also found in a container of sugar brought from Brazil and lying at the Peliyagoda container yard, police said. (Chaturanga Pradeep)