---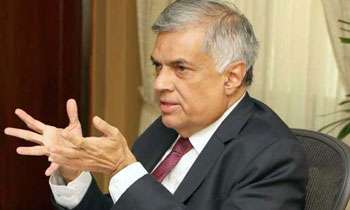 While commemorating the security forces who sacrificed their lives, all civilians who lost their lives from the day the war began should also be remembered during the war heroes day, Prime Minister Ranil Wickremesinghe said.
He said this at the opening of the 'Build Sri Lanka 2013' exhibition in Colombo today.
"Today is an important day for Sri Lanka as the country is commemorating the end of the war and the emergence of peace. We will also remember the security forces personnel who sacrificed their lives the civilians who died during the armed conflict," he said.
Minister Sajith Premadasa said the War Heroes Day is held to pay tribute to the security forces personnel who sacrificed their lives in the exercise of defeating terrorism. "This government will do its utmost for the war heroes and address all their needs," Mr. Premadasa said. (Yohan Perera)