---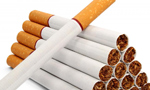 The price of a cigarette is expected to be increased up to Rs.55 with the enactment of the 15 per cent VAT, according to the Minister of Health Rajitha Senaratne. Recently the price of a cigarette was increased by Rs.7.
At a meeting held at the ministry, he pointed out that although the cigarette price was increased up to Rs.42, the use of other related products (cigar) has not been increased. Use of these products also should be reduced but, the harm caused by cigarettes is higher than them.
Minister further added that there is no need to use cigars when the cigarette price is increased.
Minister also proposed to the government to increase the taxes on tobacco and thereby remove all the VAT taxes on health service.