---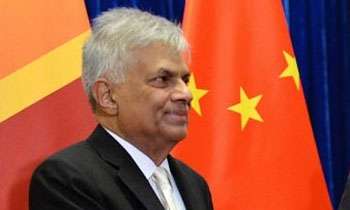 A Chinese foreign ministry's spokesperson Thursday welcomed Sri Lankan Prime Minister Ranil Wickremesinghe statement that his country did not fall into the debt trap because of the loan from China, nor did the country transfer control of the important port to China, the Associated Press of Pakistan (APP) reported.
"I have seen relevant reports and welcomed Prime Minister Wickremesinghe's statement. This is a powerful refutation of the nickname that China has set up a "debt trap" in Sri Lanka and that Sri Lanka was forced to "sell" the port to China," Geng Shuang said during his regular briefing in Beijing.
He reiterated that China's aid to Sri Lanka had never attached any political conditions and had never sought any political self-interest in the investment and financing of Sri Lanka.
"The cooperation between China and Sri Lanka under the framework of the "Belt and Road" will not only benefit the two peoples but also contribute to regional economic development and interconnection," he added.