---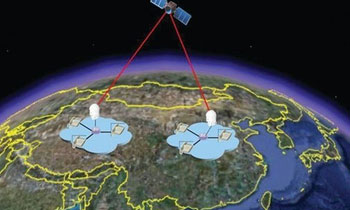 China will launch over 35 satellites this year including satellites for Sri Lanka, Pakistan, Saudi Arabia and Egypt as well as for commercial companies, GB times reported on Wednesday.
It said a number of satellites for ocean observation, weather, remote sensing and/or reconnaissance, earth observation and telecommunications satellite series will be launched.
Satellites for Egypt, Saudi Arabia, Pakistan and Sri Lanka and commercial companies GomSpace, Satellogic, Changguang (Jilin), SpaceTY, Kepler Communications, SuperView (Gaojing) and others would also be launched.
China could almost double its record for space launches in a year in 2018, with the main space programme contractor aiming for 35 launches and additional missions planned by emerging commercial actors.
The ambitious target reflects multiple expanding space programmes, a growing commercial space sector and a backlog from 2017, wrote Andrew Jones for GBtimes.
The China Aerospace Science and Technology Corporation (CASC), has announced at a conference on Tuesday that its 2018 work model includes 35 launches, underlining the return to flight of the heavy-lift Long March 5 rocket, the Chang'e-4 lunar far side mission and launches of Beidou Navigation Satellites as the major activities.
The Chang'e-4 Mission will be the first attempt to soft-land on the far side of the Moon, and involves first sending a relay orbiter to a Lagrange point beyond the Moon, set to launch in May or June 2018.
Expected launches for 2018 include more than 10 Beidou GNSS Satellites - China's answer to GPS of the US - including a number of dual satellite launches to medium Earth orbits.
In 2017, the US topped the launch tables with 29 (all successful), with Russia second on 20 (19 successful) and with China third (1 partial failure; 1 failure).