---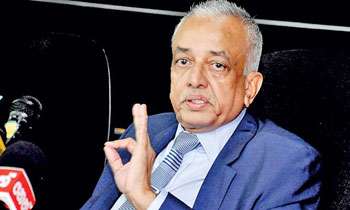 Development Strategies and International Trade Minister Malik Samarawickrama said yesterday the government had cleared a proposal for Chinese investment worth 700 million US dollars to build an LNG power plant in Hambantota.
Addressing a symposium at the Chinese Embassy, he said it would be a Foreign Direct Investment (FDI) to put up a plant for the generation of 400 megawatts of electricity.
Asserting that Sri Lanka and China relations were excellent at the moment, he said China was bound to become the world's leading economy before 2050. Therefore, he said it would be beneficial for Sri Lanka tie up with China. He asserted that Sri Lanka would fully cooperate with the Belt and Road Initiative begun by China.
Referring to the proposed Free Trade Agreement with China, he said the government intended to sign it soon. The minister said there were many other investment proposals by China in the works that would also be looked into. (Kelum Bandara)