---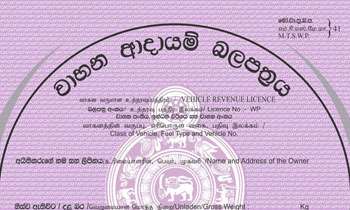 Dismissing a claim spread through a Facebook post, Police spokesman Ruwan Gunasekera said yesterday that vehicle registration details obtained via SMS cannot be accepted when the drivers are not in possession of revenue licences or the driving licence.
SP Gunasekara told the Daily Mirror that the drivers should be able to produce the revenue and driving licences.
A Facebook post was circulating claiming that police can accept the reply message on revenue licence and driving licence received from the Provincial Department of Motor Traffic as valid proof of those licences, in case of drivers not possessing them at the time of police officers demanding them.
It said that drivers after sending the message 'DMT<space>RLS<space> vehicle no' to 1919 will receive the relevant vehicles revenue license number and its expiry date.
Furthermore, the Facebook post said, by showing the SMS details drivers can prove the identity of the vehicle and the driver without inconveniencing the traffic police.
However, SP Gunasekera said according to the Motor Traffic Act, a driver should be able to show his vehicles' revenue license and his driving license.
The police cannot verify the real identity of a vehicle via text messages and that will only help to prove whether the vehicle's driving license details are up to date, he added. (Chaturanga Samarawickrama)