---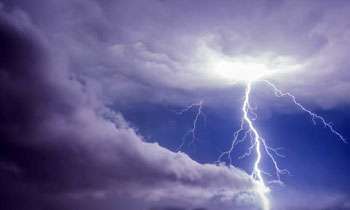 Changes in the weather pattern were visible again with the sunny weather prevailing during the past few days, the Disaster Management Centre (DMC) said today.
DMC Spokesman and Deputy Director Pradeep Kodipply said heavy rains and strong winds could increase in the next few days as a result of South-West Monsoon becoming active again.
Fairly strong winds of up to 50 kmph can be expected in Southern Province and Monaragala, Matale, Nuwara-Eliya and Polonnaruwa districts while the winds over the sea increasing up to 70 kmph.
Fairly heavy rains of more than 75 mm can be expected at some places, particularly in Western, Sabaragamuwa and Central Provinces. Thundershowers are expected to occur at times in Western, Southern, Sabaragamuwa, Central and North-Western Provinces.
Mr. Kodippily said the landslide risks in the hill country and along the slopes still prevail.
The DMC said 1,721 people belonging to 514 families displaced by the recent floods were still living in temporary camps. The floods had claimed 28 lives. Meanwhile, the DMC said an advance of Rs.10,000 was paid to those whose properties were damaged by floods while the damage caused was being assessed to pay full compensation. (Yohan Perera)