---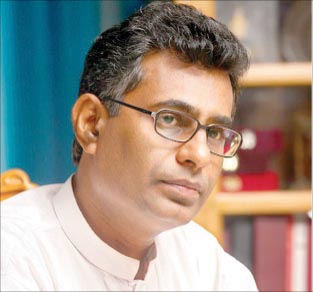 With reference to the No-confidence motion against Minister Patali Champika Ranawaka, his media secretary Danushka Ramanayake said yesterday that his minister has not been named as the accused in the hit and run accident either by the courts or the police.
Mr. Ramanayake said the aggrieved party did not mention Mr. Ranawaka as the suspect in the original complaint. He said the second complaint had been made by a group implicating his minister's name.
However, police investigations were in progress. "My minister's name has not been indicted or named as an accused in the case. Therefore it is totally unwarranted to implicate his name," Mr Ramanayake said.
Further, he said the current situation of making allegations against his minister had arisen after the two young men who gave evidence on February 29 had come up with a different story five days later.
Also Mr. Ramanayake said the courts had given an order to the police to investigate mobile phones of MP Udaya Gammanpila and former MP Tiran Alles. He said such an investigation will help reveal true facts on the incident. (Kelum Bandara)