---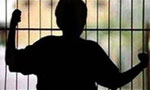 Cabinet on Tuesday (1) decided to increase the minimum age of criminal responsibility to 12 years from the current minimum age which is 8 and in case of children who were between the ages of 12 and 14 to confer discretion to the Magistrate.
The Penal Code will be amended accordingly, Cabinet spokesman, Health Minister Dr. Rajitha Senaratne said.
Cabinet was told that Psychologists and other experts have opined that 8 was far too young an age at which to incur criminal responsibility and accordingly, it had decided to publish the above Bill in a Gazette and subsequently present it to Parliament for approval.
In cases involving children aged between 12 and 14 it was decided to confer discretion to a Magistrate to determine whether such a child was liable to be punished to the full extent of the law.
The Cabinet also gave the green light to go ahead with obtaining compensation under International law on leakage of fuel into the ocean due to accidents that occur while shipping in the territorial waters of Sri Lanka.
At present, 80 countries have obtained the membership of the International Convention on Civil Liability for Bunker Oil Pollution Damage, which is being enforced since 2008 for paying compensation for parties affected with the spreading of bunker oil due to accidents of ships. (Sandun A Jayasekera)