---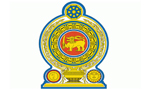 Cabinet has decided to continue with the Anti-Corruption Committee Secretariat (ACCS) until a fully-fledged new institutional structure similar to the one in Britain is in place, the Government Information Department said today.
The ACCS was set up on a Cabinet decision in 2015 to receive and facilitate complaints in cases of serious fraud and corruption.
The Information Department said Sri Lanka's Anti-Corruption Secretariat is to be restructured and a fully-powered Serious Fraud Office similar to the Serious Frauds Office in Britain is to be set up.
Video by Danushka