---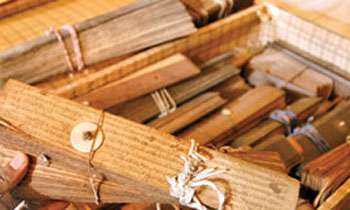 The Cabinet of Ministers on Tuesday gave approval to declare Thripitakaya, which includes Buddhist teachings, as a national heritage.
The Cabinet Paper in this regard was submitted by President Maithripala Sirisena, Buddha Sasana Minister Gamini Jayawickrama Perera and Higher Education and Cultural Affairs Minister Wijeyadasa Rajapakshe.
Accordingly, the Buddha Sasana Ministry was vested with the power to oversee the reprinting of the Thripitakaya and its related matters.