---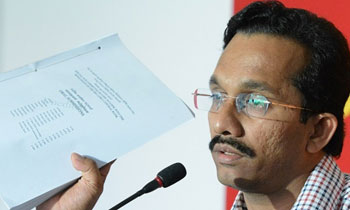 The Committee on Public Enterprises (COPE) has asked for more powers including authority to conduct public hearings, its Chairman Sunil Handunnetti said today.
Mr. Handunnetti told a media briefing that the committee has presented these proposals on to the committee appointed by Speaker to look into the amendment of standing orders.
"COPE has asked for the amendments of standing orders for it to conduct public hearings and to open the sessions to the media," he said.
Mr. Handunnetti who elaborated future action which COPE intended taking about 15 state enterprises which had incurred a total loss of Rs 110 billion, said the committee will summon the officers of these institutions to ensure corrective action.
Meanwhile, he said COPE would present a special report on the rice import scandals that had taken place in 2014 and in 2015. (Yohan Perera)