---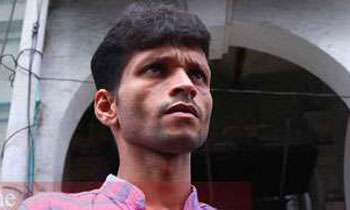 CID today informed the Colombo Fort Magistrate's Court that according to their investigations the Director (Operations) of the Anti-Corruption Movement, Namal Kumara has been found to be an Army deserter in 2010 and had joined the Sri Lanka Air Force and the Sri Lanka Army by submitting forged educational certificates.
This transpired when the case against the TID's former DIG Nalaka de Silva and Indian national Mersily Thomas, who were arrested by the CID in connection with an alleged plot to assassinate several VVIPs was taken up for inquiry.
The CID also informed the Magistrate that it had obtained Namal Kumara's original educational certificates from the Examinations Department and that it had launched a separate investigation on Namal Kumara.
Nalaka de Silva and Mersily Thomas were further remanded till January 16.
The CID also requested the Magistrate to make an order to handover three CDs containing Namal Kumara mobile phone voice recordings to the Government Analyst and that they needed to check whether those voice recordings matched with the earler voice recordings of Nalaka de Silva and Namal Kumara.
The CID told the court that the Data Expert Company in Hong Kong had recovered 427 voice recordings, 37 defunct voice recordings, 4,331 photos, 802 defunct photos, 26 videos, 134 audio files and 74 ringing tones from the previous recordings.(Yoshitha Perera and Farook Thajudeen)