---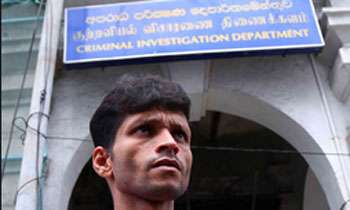 A three-member team of the CID and Government Analyst Department had left for Hong Kong to recover voice recordings, deleted from the Operations Director of the Anti-Corruption Force Namal Kumara's mobile phone.
The Police said two officers comprising Assistant Superintendent of Police (ASP) and a Chief Inspector of the Criminal Investigation Department (CID) and a Government Analyst Department Official had left for Hong Kong Saturday night along with Namal Kumara's phone.
Earlier, the Fort Magistrate granted permission to send Namal Kumara's mobile phone to Hong-Kong with regard to the telephone conversations, said to have been deleted.
The CID informed the court that out of the 124 voice clips, 123 matched with the voice of the DIG Nalaka De Silva and Namal Kumara.
The CID informed the court that certain clips had been deleted from the phone.(Darshana Sanjeewa)