---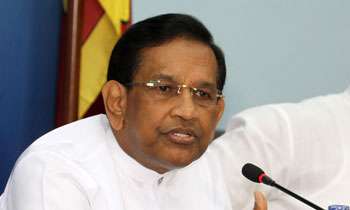 The Colour Code System (CCS) introduced for soft or fizzy drinks will be imposed on all solid foods in the market from April 1 to further control the fast spreading Non-Communicable Diseases (NCDs), Health and Indigenous Medicine Minister Rajitha Senaratne said yesterday.
He said the Health Ministry would direct all solid, semi solid and fruit drink producers to display the sugar and salt content on the lid or cover or wrapper by way of a colour code for easy identification.
A circular issued by the Director General Health Services (DGHS) said those involved in the food marketing business must adhere to the rules and regulations in the Food Act and refrain from adding sugar and salt in excess of the stipulated percentages to the foods they market.
"The objective of indicating the sugar and salt content is to give an opportunity to the consumer to make a choice," the minister said.
The decision to introduce a CCS for solid foods was taken after the minister met top officials, food scientists and food experts from the World Health Organization (WHO) at the Ministry recently. (Sandun A. Jayasekera)