---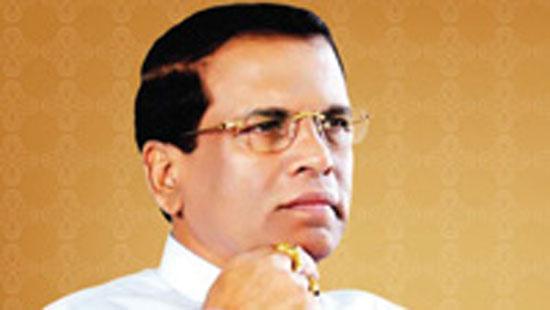 President Maithripala Sirisena said yesterday even though the Presidential Commission appointed by him to probe the Central Bank (CB) bond scam had revealed who the culprits of the scam were, there is no possibility of bringing them to justice as long as they are in power.
He pointed out that the government had landed itself in a proverbial garbage dump, bigger than even the Kolonnawa garbage dump because of the CB bond scam.
He said former Central Bank governor Arjuna Mahendran would not be brought back to Sri Lanka unless there was a government in place that had the will to do so.
The President said though the Presidential Commission to probe the CB bond scam recommended a forensic audit, such an audit had not yet commenced.
He told this at a function held at the National Audit Office to mark the 61st anniversary of the Sri Lanka Audit Services Union.
He charged that certain departments, institutions and corporations deprive the government of a large income and that it cannot be controlled even by the government and added that when action was taken to control fraud and corruption in those institutions they resort to trade union action. (Dayana Udhayangani)