---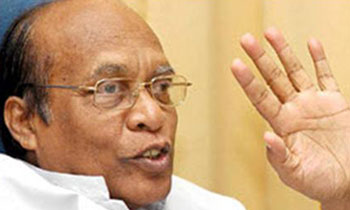 When former MP D.E.W. Gunasekara was testifying at the Presidential Commission of Inquiry (PCoI) yesterday, Counsel Chanaka de Silva appearing for the former governor of the Central Bank queried the relevancy of obtaining the views of a former COPE chairman.
He was of the view that Mr. Gunasekara's evidence was of little or no relevance because the PCoI was on a fact-finding mission and that the witness was not an expert on this subject and as such it would be unfair to the other parties involved.
The commissioners said if the evidence was found unfair by the others, the evidence would not be recorded.
Mr. Gunasekara's evidence was led by Additional Solicitor General Dappulada Livera PC. It was revealed that statements were recorded from 42 witnesses with regard to the sale of bonds.
The Commission of Inquiry comprises Supreme Court Judges K. T. Chitrasiri and Prasanna Sujeewa Jayawardena and former Deputy Auditor General Kandasamy Velupillai. (Shehan Chamika Silva)