---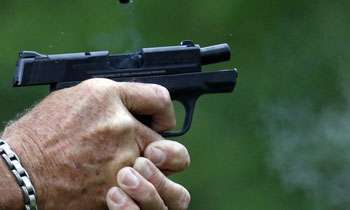 A 38-year-old businessman had been hospitalised when unidentified gunmen opened fire on him at Polwatte, in Weligama, Matara a short while ago, the Police said.
The two assailants had arrived on a motorcycle.
The Police said the victim, a resident of Weligama, was returning from a land of his, on a motorcycle at the time of the incident.
He was admitted to the Matara General Hospital.(DS)