---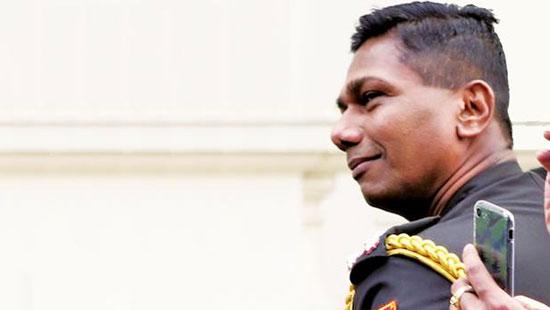 The matters involving Brigadier Priyanka Fernando and the nature of the role the British Government played in his departure to Sri Lanka has been raised in the British Parliament last Thursday.
MP Stephen Morgan asked the Secretary of State for Foreign and Commonwealth Affairs what role his Department played in the departure of Brigadier Priyanka Fernando from Britain.
The MP also asked what discussions his Department has had with the Sri Lankan High Commission on the conduct of Brigadier Priyanka Fernando since January 21, 2019.
In response, British Minister of State for Asia and the Pacific, Mark Field said the British Government which was deeply concerned by the incident involving the Sri Lankan Defence Attaché last year, made immediate representations to the Sri Lankan Government.
"I called Foreign Minister Tilak Marapana on February 8, 2018 about the matter to raise his concerns. The Defence Attaché was recalled by his government soon after. The Foreign and Commonwealth Office (FCO), which is not a party to the legal proceedings referred to, was contacted by Westminster Magistrate's Court seeking clarification of the Brigadier's diplomatic status in the UK at the time of the incident. The FCO has provided documentation to assist the court," he said.
He said Britain was committed to upholding the rule of law including the Vienna Convention on Diplomatic Relations.
Meanwhile, Mr. Field said the British High Commissioner to Sri Lanka met th Sri Lankan Foreign Affairs Ministry Secretary on January 24, at the Secretary's request.
"At this meeting, the Secretary communicated his government's view that the Brigadier enjoyed diplomatic immunity at the time of the incident. The Sri Lankan High Commissioner to Britain met the Head of South Asia Department of FCO on February 1 to discuss a range of bilateral issues. He confirmed that the FCO was not party to the legal proceedings, but had offered clarification of the Brigadier's diplomatic status at the request of the court," he said. (Lahiru Pothmulla)