---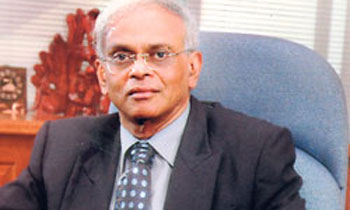 According to the personal computation of retired Deputy Governor, W.A. Wijeywardena, who testified at the Presidential Commission today, the government's long term loss for the next thirty years would be Rs.10 billion due to the failure of not meeting the appropriate terms in the process of issuing Treasury Bonds which took place on February 27, 2015.
His personal computation had also indicated that the immediate loss after the issuance of the bonds incurred Rs. 532 million to the government.
It was explained, that the February 2015 bond auction was originally intended to sell 1 billion rupees ($7 million) of 30 year bonds. Following the auction the Public Debt Department (PDD) had recommended to accept Rs. 2.6 billion amount of the bids.
However, disregarding the recommendation of PDD to accept only Rs. 2.6 billion, the Former Governor had unusually visited twice the PDD while the auction was taking place and had instructed to accept Rs. 10.058 billion amounts of bids at a higher interest rate of 12.5%.
When the recommendation was before for the approval of the Tender Board, the Governor had instructed the chairman of the board to accept the bid, even though there were some disputed arguments at the board discussions on the acceptance of bids.
Former DG said that instead of accepting such a high amount of bids at a very high interest rate, the Central Bank could have met the Rs. 13 billion fund requirement of the Government by March 2, 2015, using borrowings in a form of a hybrid version from both the Bank of Ceylon and in a way of REPO transactions with Employee's Provident Fund. And still if there was a due balance, it could have then raised funds using the Direct Placements.
He was on the view that the Tender Board and Former Governor Arjun Mahendran had failed to exercise due diligence, since when such approval (10.058 billion amounts of bids) is before the Tender Board, the members and the chairman should have taken steps to prevent it, and also before instructing to approve such, Mr. Mahendran should have gone through the Monetary Board. "I would say that ultimately the Monetary Board is responsible over the loss incurred to the government," he said.
When questioned over the interferences occurred to the PDD by the Former Governor, he said that his nine years as the chairman of the Tender Board had never seen such intervention of a governor while the bond auction was taking place nor any of other intervention into the process.
Explaining the consequences of the two decisions taken by the former governor that to remove the 5% penalty rate and the acceptance of 10.058 billion amounts of bids at a higher interest rate of 12.5%, he said those two decisions had caused the hike of the market interest rate later. (Shehan Chamika Silva)