---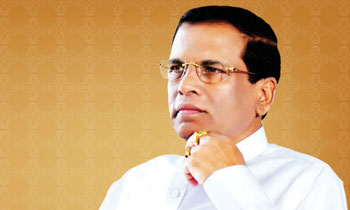 The report of the Presidential Commission of Inquiry (PCoI) into the Bond Issuance is scheduled to be handed over to President Maithripala Sirisena tomorrow (8).
The Commission was appointed by him to begin an inquiry into the issuance of Bonds that took place during the time period February 1, 2015 to March 31, 2016.
The report that is to be handed over to President Sirisena was compiled based on the evidence gathered by the PCoI after a process that lasted 10 months.
The members of the Bond Commission were Supreme Court Justices K. T. Chithrasiri (Chairman), Prasanna Jayawardane and former Deputy Auditor General Kandasamy Velupillai. (Manopriya Gunasekara and Ranjan Katugampola)