---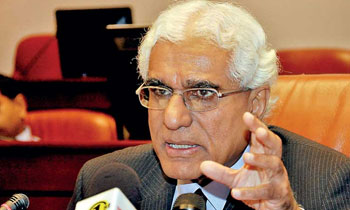 Central Bank Governor Indrajith Coomaraswamy informed Prime Minister Ranil Wickremesinghe today that action had been taken to conduct a forensic audit as recommended by the Presidential Commission that probed the bond scam.
The Prime Minister had a meeting to discuss the implementation of recommendations by the Commission.
A statement from his office said the Prime Minister instructed those concerned to take steps to implement recommendations once the report was made available.
The statement said that the Commission had recommended a probe into the alleged frauds and irregularities committed during the 2008 /2015 period and therefore all related documents should be kept safely available.