---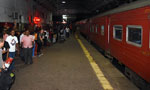 The passengers of the Colombo -- Badulla train (which was scheduled to leave at 8.00 pm.) were evacuated this evening after a telephone call was received by the 119 police emergency unit about a bomb, a Railway security source said.
He said an emergency call was given by a passenger who said that there was a bag which was suspected to contain a bomb in a compartment.
All the passengers had been evacuated and the train which was halted at platform 3, was moved out of the station by Police Special Task Force personnel-- and the bomb squad and sniffer dogs had arrived at the scene, he said.
Police had not been able to find anything suspicious and had said it was safe for the train to proceed.
Police and the STF checked the baggage and the passengers as they got back on the train
The train left Colombo Fort Station at 10.30 pm. (Chaturanga Pradeep)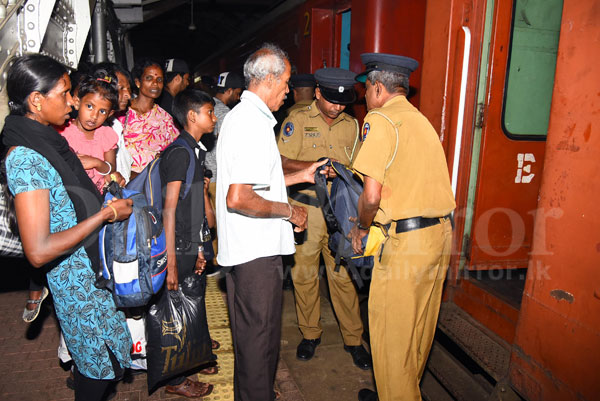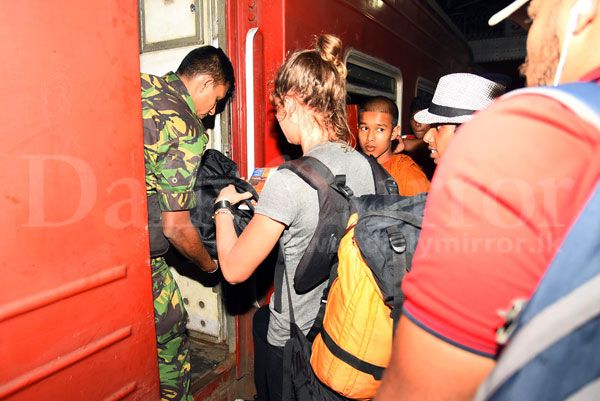 Pix by Pradeep Pathirana